Welcome Back, reader!
March

2022 Edition
Welcome to another exciting year of supporting butterflies and moths! I hope this newsletter finds you in good spirits and health, ready to get outside and start planting.


The featured photo of this newsletter is of the first Black Swallowtail to eclose from overwintering. She was raised as a caterpillar last year in our habitat. She came out sometime in the afternoon on March 5th. I wished her a bon voyage and placed her upon a daffodil.


I've been thinking about scheduling a butterfly walk or two for the end of April or the beginning of May, as there seemed to be some interest at the end of last year. Butterfly walks were suspended because of the pandemic – it would be great to resume this group activity. Be sure to follow our Facebook page for updates about walks, featured plants, and other upcoming events.


March 20, the official start of Spring, is just around the corner. Last year was certainly not typical in terms of the butterflies sighted in our area or the whole of North Carolina, so what will this year bring? I did have, not only my FOY butterfly, but also the first in my yard about a week ago: Mourning Cloak. I was so excited!

I started Spring cleanup about a week ago, as I'd left everything untouched over the winter to provide seeds for the birds. A walk through my yard this morning confirmed the following: Spicebush, Lamia and Golden Alexander in bloom; Highbush Blueberry and PawPaw have buds; Mountain Mint filling out. In pruning the overgrown 4 year-old Pipevine (A. tomentosa), I discovered a seed pod!!! Dang, I missed the first bloom last year.

I'm on a mission to at least reduce the occurrence of deer rubbing against my Spicebush, Beautyberry and PawPaw. I'm also experimenting on ways to discourage them from eating plants in my pollinator bed. To that goal, I'm introducing a combination of bulbs and ferns around the first three. Along the perimeter of my pollinator bed I planted garlic last Oct-Nov. I'll keep you posted!

As we move forward in our everchanging world of Covid, I'm hopeful we'll be able to have more group walks this year.


Plant Shop Opens April 1st
It's Almost Time
John has been busy since January germinating seeds and tending to seedlings. He was able to give the seedlings a few 'solar playdates' during the warm weather at the beginning of the month.


Meanwhile, I've been working on making sure our online Plant Shop is updated and ready for you to buy plants.


We're both looking forward to helping you create your own butterfly garden or habitat!


Important Changes to Ordering
We will be offering Pick-Up as a shipping method. Pick-Up is available only on Sundays from 1:00 - 4:00 PM. Deliveries are available Tuesday - Friday with some Saturdays available.
You can shop in-person on Sundays during 1:00 - 4:00 pm. All other times are by appointment only.


We have made some changes in methods of payment accepted. All deliveries must be pre-paid by either card or through a PayPal account. We have discontinued COD for deliveries.


There are two types of Pick-Up for orders:

Pre-Paid Pick-up
Pay In-Person Pick-up
Only cards and PayPal are accepted for Pre-Paid Pick-up. For Pay In-Person Pick-up we accept cards, cash, and checks.


No Price Increases
One of our missions is to assist people in creating butterfly gardens or habitats. We often think how we might best do that. After consideration we decided not to raise our prices this year because inflation sucks.


However.... Selling plants is our main source of revenue to cover operating and program expenses. What would best help our organization is to sell out of our plants. We have approximately 2,500 – 3,000 of them. We would greatly appreciate it if you would recommend us to friends, family, neighbors, fellow plant and butterfly enthusiasts, casual acquaintances – even random strangers.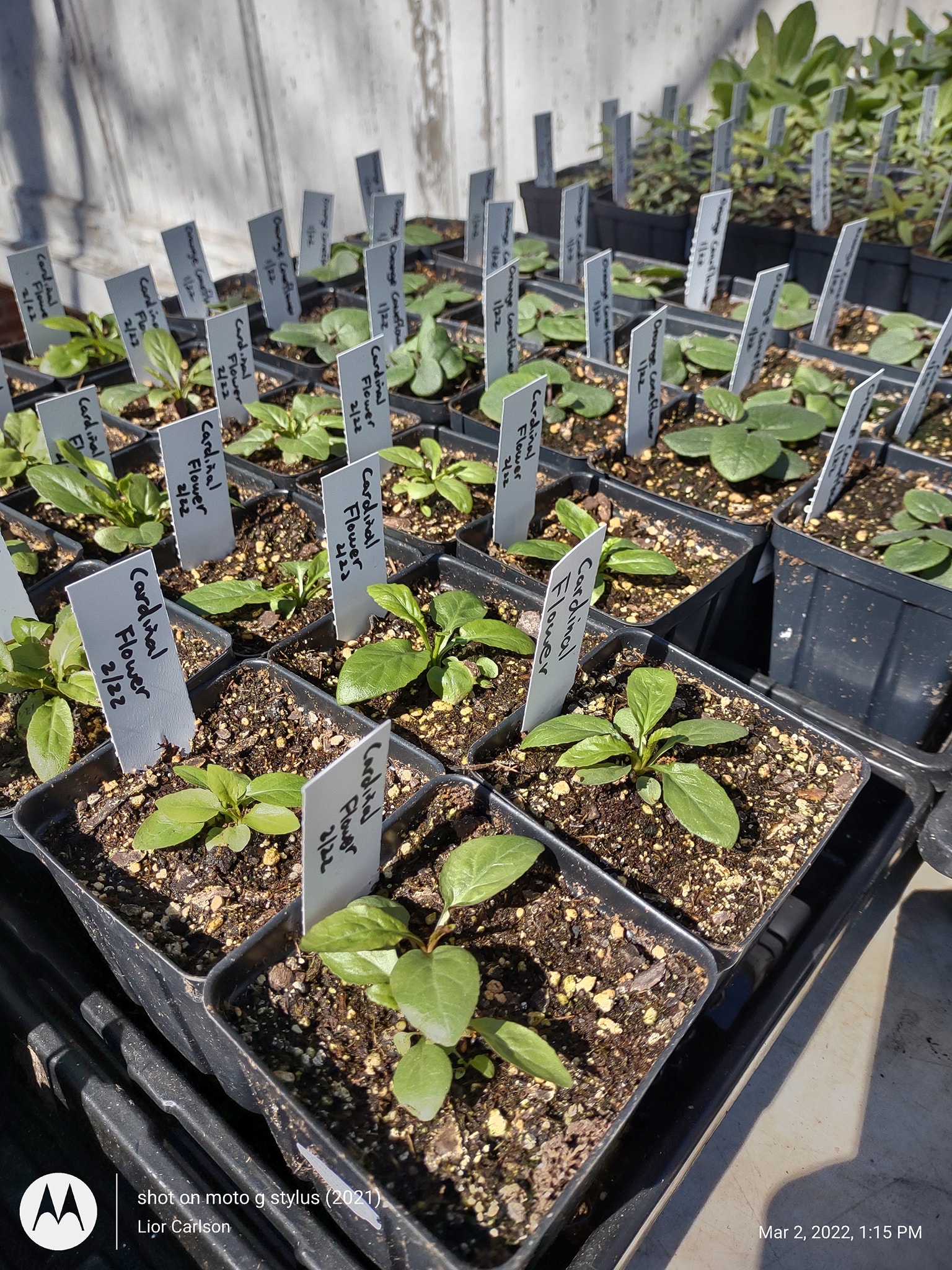 A downloadable list of our 2022 Plant Collection is now available. The list includes common and scientific names and designates the plant form (grass, tree, shrub, etc) and type (host, nectar, both).


Additional information such as dimension and growing requirements are viewable on the individual product pages on our website and cross referencing the Prairie Moon nursery website.


Be sure to scroll down to read about our experience with growing a particular plant. We intentionally grow plants outside of the recommended growing conditions to see how they will thrive. We then use that information to help you find the right plants for your growing space.


We may have some plants only available during our weekly shopping hours due to having just a few on hand. If you would like to know what these plants are, feel free to email or text us.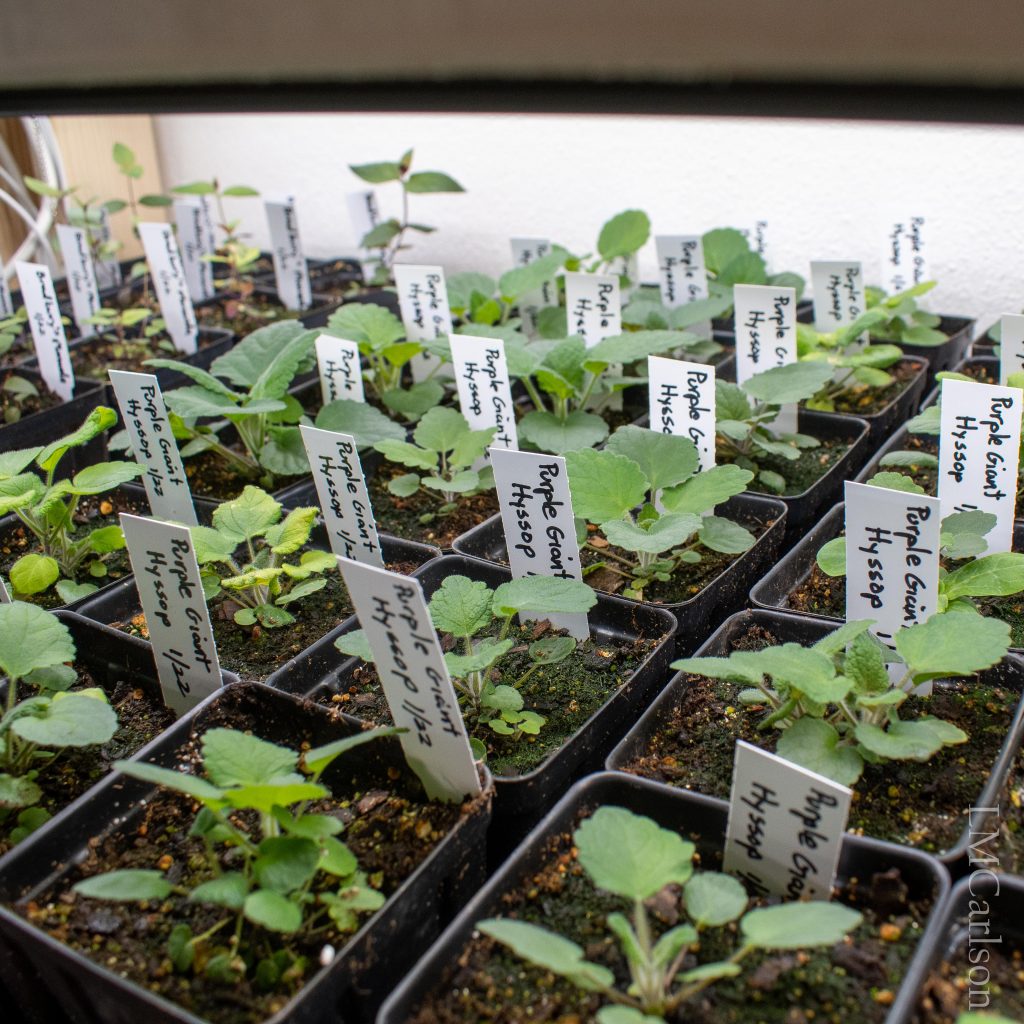 Our annual Board meeting is open to the public, and we do request and RSVP because parking space is limited. Prospective volunteers and/or Board Directors are encouraged to attend.


Board Meeting Info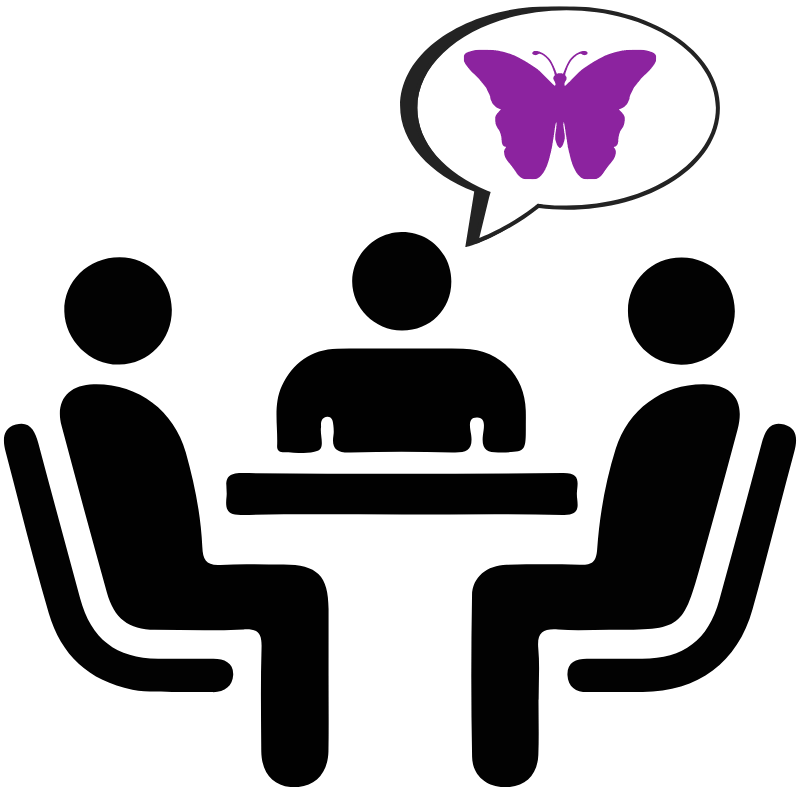 Date: Saturday, March 19th
* Please RSVP if you want to attend *
Limited Time Only Butterflies
It's that time of year to see some "limited time only" (LTO) butterflies at a park or nature preserve near you.


The Brown and Henry's Elfin are most associated with Occoneechee Mtn State Park and can be found along the Brown Elfin Knob Trail. The Falcate Orangetip can be sighted in the parking lot, and along the pathway to the trailhead you'll likely encounter Juvenal's Duskywings.


Falcate Orangetips are common and can be found just about everywhere. Males have the orange tips on the forewings; females do not.
Where to see Falcate Orangetips:

Learn more about these single brood butterflies by clicking on their names.
Please spread the word that we can help hungry caterpillars!
We offer Caterpillar Support to those who are in need of host plants, foster care, or adoption of caterpillars.


There are 21 species of caterpillar that we can provide the host plant for, and we can also provide host plants for some species of moths.


This program is free of charge. All you need to do is apply letting us know what host plants you need, or if you need us to foster care or adopt your caterpillars.


Not sure what plants to grow in your habitat? We can help by conducting a free yard consultation that will provide you with a plant recommendation list.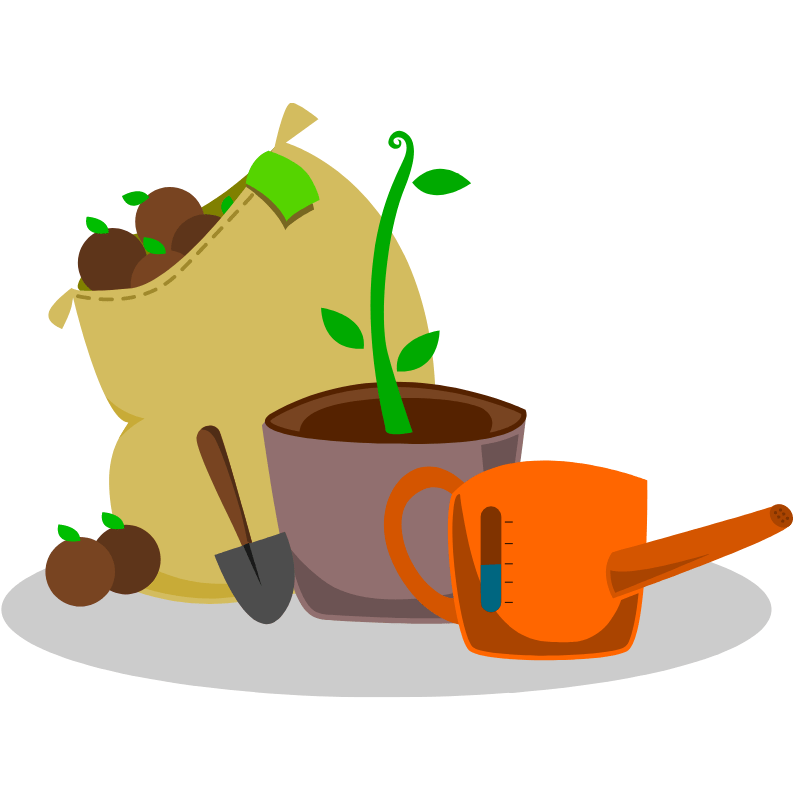 Plant Pots Return Request
We appreciate the return of pots for re-use if you happen to be passing by our way. No need to contact us, just drop them off on our porch.
Coming Up in April
15th: Seasonal Newsletter
23rd: Earth Day Celebration at Sylvan Heights Bird Park
Sundays: Order Pick-ups & Shopping Hours 1:00 PM to 4:00 PM