Monarch
Madness
May 2021 Edition
I hope this finds you in good health and spirits though it has been a very chilly month for May. There is the promise of the weather becoming seasonable later this week.


We've been busy getting the habitat ready for next month's Annual Open House & Plant Swap. It doesn't seem that long ago we started hosting the event–yet somehow this will be our 5th year of welcoming you to our habitat. Save the date of June 19th.

We'd love for you to stop by and see the habitat in all of its glory and majesty.




Keep in mind that our Online Plant Shop will be closing soon for the season. The last day to order will be June 30th. Many plants are now on sale for $3.
First of the Year Sighting & Eggs
The FOY Monarch was sighted in our habitat on Sunday, April 18th. She was very busy laying eggs on the milkweeds that had emerged.


It may seem like an early arrival, but she was one day later than last year's first, another female sighted on April 17, 2020.


The first brood of caterpillars collected is less than a dozen. I figure some eggs were killed by the late season freezing temperatures.
Is Tropical Milkweed....?
We are frequently asked: Is tropical milkweed....good? safe? harmful?


Our answer begins with: It all depends on who you ask this question to. Those who think only native plants are "good" and "safe" will tell you that tropical milkweed is harmful and will have links to resources that support their claim. Those who raise Monarchs will tell you that using tropical milkweed is "good" and "safe" and will have links to resources that support their claim.


It will also depend on who you think has more credibility or trustworthy experience: the scientist who conducts experiments or the hobbyist/professional who raises hundreds of caterpillars a year. I think both groups have knowledge and experience that is credible–it's not an either/or situation in which the scientists are right and those who raise caterpillars are wrong. It's a both/and situation in which each has knowledge gained from their respective experiences.
We use and offer tropical milkweed because based upon our experience and needs, tropical milkweed is beneficial. We use it as a supplement to native milkweeds.


Keep in mind that the concept of a plant's nativeness is a human construct and is arbitrary. To butterflies a plant is either acceptable (provides nectar, leaves) or unacceptable (neither nectar or leaves).


Sexing Monarch Butterflies & Chrysalises
Once you have created your backyard butterfly habitat and get it certified you can relax and enjoy watching the Monarchs go through their life cycle.


If you decide to take on a more active role in hand raising caterpillars it is good to know the differences between female and male Monarchs.


Monarch butterflies look almost identical. They exhibit minimal sexual dimorphism. The female has thicker black lines and lacks two small black dots on the inner margin of the hindwings next to the abdomen. The black dots on the male may emit pheromones.


If you see a Monarch on a milkweed and it appears to be curling its abdomen underneath a leaf, chances are it's a female laying an egg!
The sex of a Monarch caterpillar is not obvious unless it is dissected. However, when they form a chrysalis there is a way to determine the sex. The chrysalis of a female will have a small line just below the pair of black dots near the cremaster. For a more detailed explanation visit the Sexing Monarchs webpage.


Another way to determine the sex of a butterfly is to look at the business end of the abdomen. Males have claspers which are used to hold onto the female during mating. The tip of their abdomen will appear pointed whereas on a female it will appear rounded.
Certify Your Garden as a Monarch Waystation!
The Monarch Waystation certification program is administered by Monarch Watch, a non-profit organization dedicated to supporting the Monarch butterfly. The idea of the waystation is to provide food and shelter for Monarchs--and hopefully other butterflies as well! All butterflies need a combination of host and nectar plants to carry out their life cycle. The loss of habitat has been identified as one of many factors in the decline of the Monarch population.


Monarchs migrate into North Carolina starting in April and migrate back to Mexico in mid to late October. We have found that providing a combination of different milkweed species in our habitat helps us feed caterpillars April through late October. We have experienced that the adult Monarchs in the late summer and early fall will nectar on tithonia, goldenrod, and lantana.
Waystation Certification Requirements:
100 sq. ft or greater
Provides shelter
One or more milkweeds
One or more nectar annual/biennial
One or more nectar perennial
Sustainable management
The cost for certification and the decorative sign is $33. You can submit your application online or print one out to mail.
Backyard Butterflies is Waystation #19428
Listed below are the plants we have in our online shop to help you become a certified waystation. We can make recommendations regarding what plants to choose based upon your growing conditions upon request.
Nectar Annuals & Biennials
Volunteers are needed for our upcoming 5th Annual Open House & Plant Swap.


Positions we need to fill:

Plant Swap Assistant
Cashier
Butterfly Whisperer
Plant Maven
Gopher
Please sign-up by June 17, 2021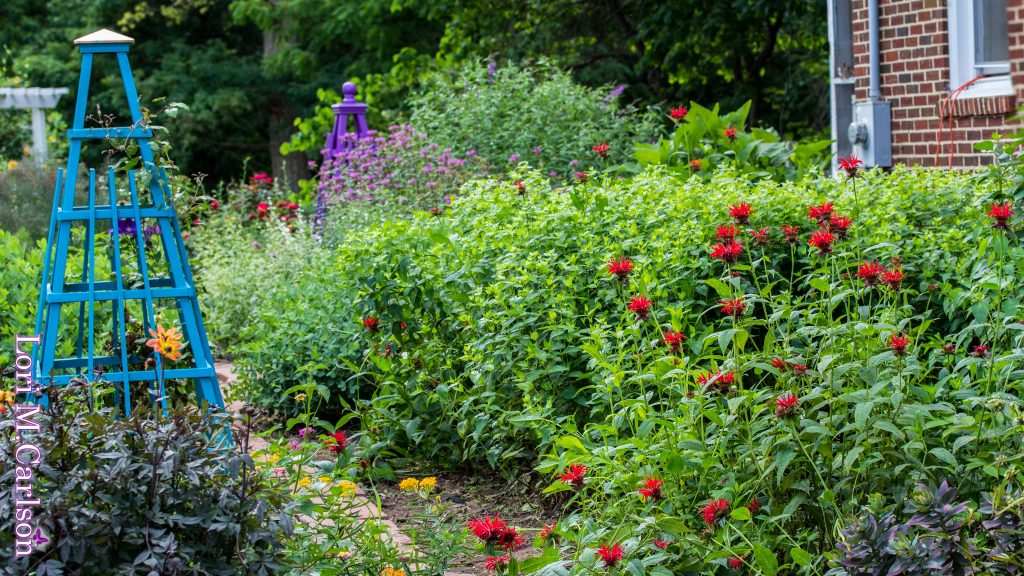 Date: Saturday, June 19, 2021
Vounteer Shifts: 8:00 AM to 11:30 AM and 11:30 AM to 2:30 PM
We offer Caterpillar Support to those who are in need of host plants, foster care, or adoption of caterpillars.


There are 20 species of caterpillar that we can provide the host plant for, and we can also provide host plants for some species of moths.


This program is free of charge. All you need to do is apply letting us know what host plants you need, or if you need us to foster care, adopt your caterpillars, or relocate chrysalises.
We've had 3 requests this month for support for Monarchs. Please continue to spread the word that we can help!
Plant Pots Return Request
We appreciate the return of pots for re-use. Leave them on your porch and we'll collect them when we deliver your next order, or you can drop them off on our porch.